Not sure how much credit you require to operate your Expensemate account? This article runs through a guide to ensuring you always have an appropriate available balance.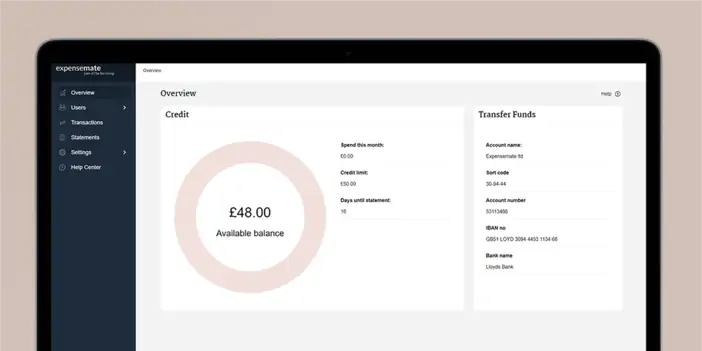 Understanding your total usage
The basis for understanding your credit limit is to understand the total expected usage on your account. Total usage includes the total average value of your transactions, your Expensemate charges, and any exceptional one-off purchases that you may need to make in a month.
View this link for a detailed view of Expensemate Evolve charges.
Take into account your payment terms
Expensemate offer flexible billing dates to suit customer requirements. If your terms are anything longer than the end of the month, then you will need a credit limit that stretches to cover your additional day's credit. For example, if you have calculated total usage to equal £10,000 and have terms of 14 days, we recommend your credit limit should equal at least £15,000.
Reviewing your usage
We understand that over time your usage may change, therefore you may need to amend your credit limit to suit any fluctuations.
If this is required, please contact our support team at support@expensemate.io, who will be required to run a credit check before authorising any additional credit. If you need a quick fix to release funds, you can always pay your bill early to ensure there is an available balance on your account.