Reviewing expenses in the Expensemate app could not be easier. It removes the need to process manual, paper-based expense reports, and has the potential to save you and your wider organisation countless hours every week. And what's more, with the app, you can now manage your team's spending whilst on the move.
In this article, we show you how to approve (or decline) your team's expenses in the app.
Learn how to review expenses in the portal.
Finding the Review section
To access your team's transactions that are awaiting approval, navigate to the Review section of the app, accessible from the bottom navigation menu.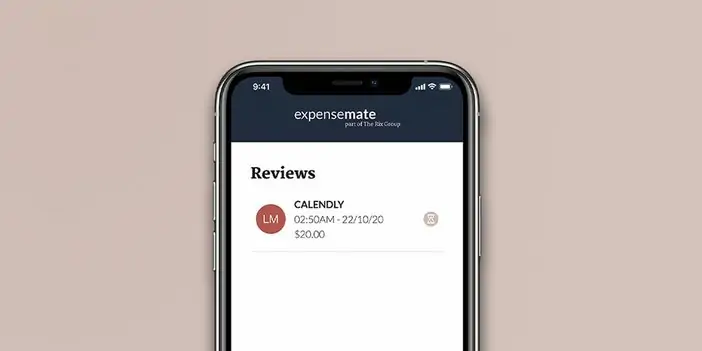 Here you can see all outstanding transactions awaiting review from you, the expense manager.
To help you keep on top of outstanding transactions, we will send you a push notification every Friday informing you of how many are awaiting approval.
When you are ready to review, simply tap a transaction to start the approval process.
Learn more about Review Groups
Approving or declining an expense
Upon opening an individual transaction, you will see a digital copy of the receipt, the vendor location, time, date and the amount spent.
If you click the see more information tab, you will also have access to the chosen category, tags and any user-inputted notes.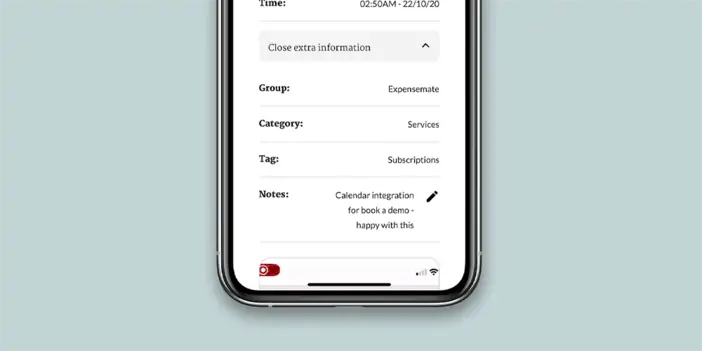 Notes are great for giving an expense additional context or information.
Once you have reviewed the transaction you have the option of accepting the expense, or declining it as a personal expense. If you reject the expense, the cardholder receives a push notification via their app informing them of the personal expense classification.
Personal expenses are processed differently from business to business, so refer to your company expense policy regarding how this is handled.
Editing notes
Cardholders are generally on the move when processing their expenses. So from time to time, you may find the notes are a little vague or incomplete.
If this is the case, you might want to add a bit more detail against a transaction as you are administering it, which you can do from the app.
To edit a transaction note, click the pencil icon next to Notes before reviewing the expense.