Keeping on top of your various card PINs can be challenging. If you, like many before, have forgotten your Expensemate PIN, then don't worry, our app has you covered with the View PIN feature.
In order to use this feature, however, there are a few steps you need to do first, and we'll cover those in this article.
Access your PIN
To access View PIN, open the app home screen. Locate the card image and tap it.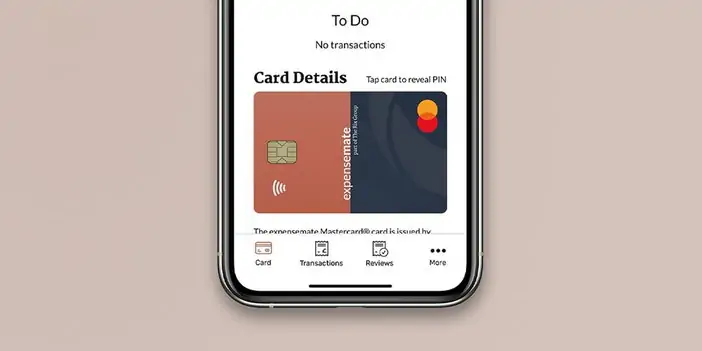 Depending on your device type, you may be asked to input your PIN, use biometrics or facial recognition before the PIN is displayed.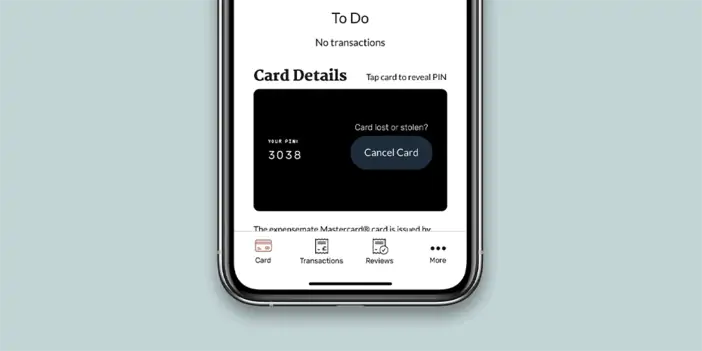 This feature is available to users at all times, with no limits on usage.
Secure your phone
Any user of Expensemate has a responsibility to keep their phone secure. The best way to do this is by setting a lock password on your device. Without this, if your phone and card are stolen then the thief has potential access to your PIN information.
Instructions for doing this vary with each device, so check with your phone's support documentation for guidance. Apple users specifically must also enable biometrics and/or facial recognition. Due to enhanced security protocols determined by Apple, View PIN will not work if biometrics or facial recognition is not activated on your phone.