You've done your research and decided that Expensemate is right for you. That's great!
Naturally, you're probably wondering how to implement Expensemate. It can seem intimidating at first, but it's a really simple process, and we're here with you every step of the way.
Follow this easy step-by-step guide and you'll be saying 'goodbye paper receipts', 'auf wiedersehen reimbursements', and saving money in no time.
If you get stuck at any point, check out our help centre or contact our friendly customer service team at support@expensemate.io.
The steps you'll take
There are several steps to roll out Expensemate, and the good news is that most of them take mere minutes.
Expensemate should only take a few hours of your time to implement. Often, you'll be able to use Expensemate in around a week, so it's a ridiculously easy and quick win for your business.
Choose a plan and get started (3 minutes)
Account verification (From 5 minutes)
Attend your demo (30-45 minutes)
Set up payment (2 minutes)
Set up and order your cards (2 minutes)
Arrange portal training (2 minutes)
Portal training (30 minutes)
Get your cards
Download the app and activate accounts
Use Expensemate
1. Choose a plan and get started (3 minutes)
The application is straightforward. It involves telling us a bit about you, your business, and the type of account you want.
You can choose a prepay or credit account. Check out this article on the differences between the two.
After you complete the application form, you'll receive two things. First, a confirmation email with links to set up direct debit and order cards. And second, a call from one of our friendly sales advisors to book your Expensemate demo.
More likely than not, you can even schedule the demo for the very same day.
2. Account verification (5 minutes – 5 working days)
As soon as you submit your application, we get to work verifying your account.
It involves running a few background checks depending on the account type you are applying for; all customers undergo a 'Know Your Business' check to make sure your business is legitimate. It's straightforward and only takes a few minutes.
If you're applying for a credit account, however, we check your creditworthiness to make sure you can afford it. Credit checks usually take up to 48 hours, but it can take a few days if you want a larger credit balance.
Once checks are complete, we'll be in touch to finalise your account, arrange payment and order your cards.
3. Attend your demo (30 to 45 minutes)
You don't need to wait around for account verification to get a feel for the system.
As soon as you've agreed to your slot, you receive an email with a link to attend the video call.
The demo will allow you to see how Expensemate works.
4. Set up payment (2 minutes)
Once your account has been verified, your new account manager will get in touch to arrange payment and order your cards.
During your initial application, you received a confirmation email containing links to set up a direct debit. You can set it up at any time, there's no need to wait for verification, and you will only be charged if your account is accepted.
Credit customers are required to set up a direct debit but prepay customers can do this too.
Prepay customers can also choose to pay by manual top-ups. If you would like to do this, your account manager will facilitate payment on the call.
4. Set up and order your cards (2 minutes, and we'll do the rest!)
Use the link in your confirmation email to set up your cards with spending limits and vendor category restrictions.
As soon as the direct debit is set up or payment has been received, we get to work ordering your cards.
It's a good idea to order your cards as soon as you can to avoid any delays. Card orders typically arrive within five working days.
5. Arrange portal training (2 minutes)
At this point, your account is live! And it's time to get you up to speed with your new expense management system before your cards arrive.
When you ordered cards, we booked training to show you how to use Expensemate as an admin.
6. Portal training (30 minutes)
During this video call, we walk you through account setup, configuring all the necessary settings so when you leave the call, you're good to go.
You'll learn how to set up groups to match the structure of your organisation and also how to set up your nominal codes, tax codes, and purchase categories.
Before you know it, you'll be using Expensemate like a pro.
7. Get your cards
Once your cards arrive, all that's left to do is tell your team about your exciting new expense management system.
Our portal is intuitive and user-friendly but it's a good idea to go over the basics with your team.
Setting a deadline will help motivate your team to set up Expensemate and start saving your business time and money.
Remember to support any struggling team members to get the most out of your new system.
Point them in the direction of these help articles, which are specifically designed for new cardholders to help them get to grips with the system.
8. Download the app and activate
Every team member will receive an activation letter with their card.
To activate their account, your team needs to download our app from the Google Play Store or the Apple App Store and follow the in-app instructions.
After they launch the app and plug-in their card number and your unique company number, they're good to go.
9. Use Expensemate!
Voila! You're all set. All you do now is make sure your team uses Expensemate so your business can embrace hassle-free business expenses.
Just like our friends at Airco.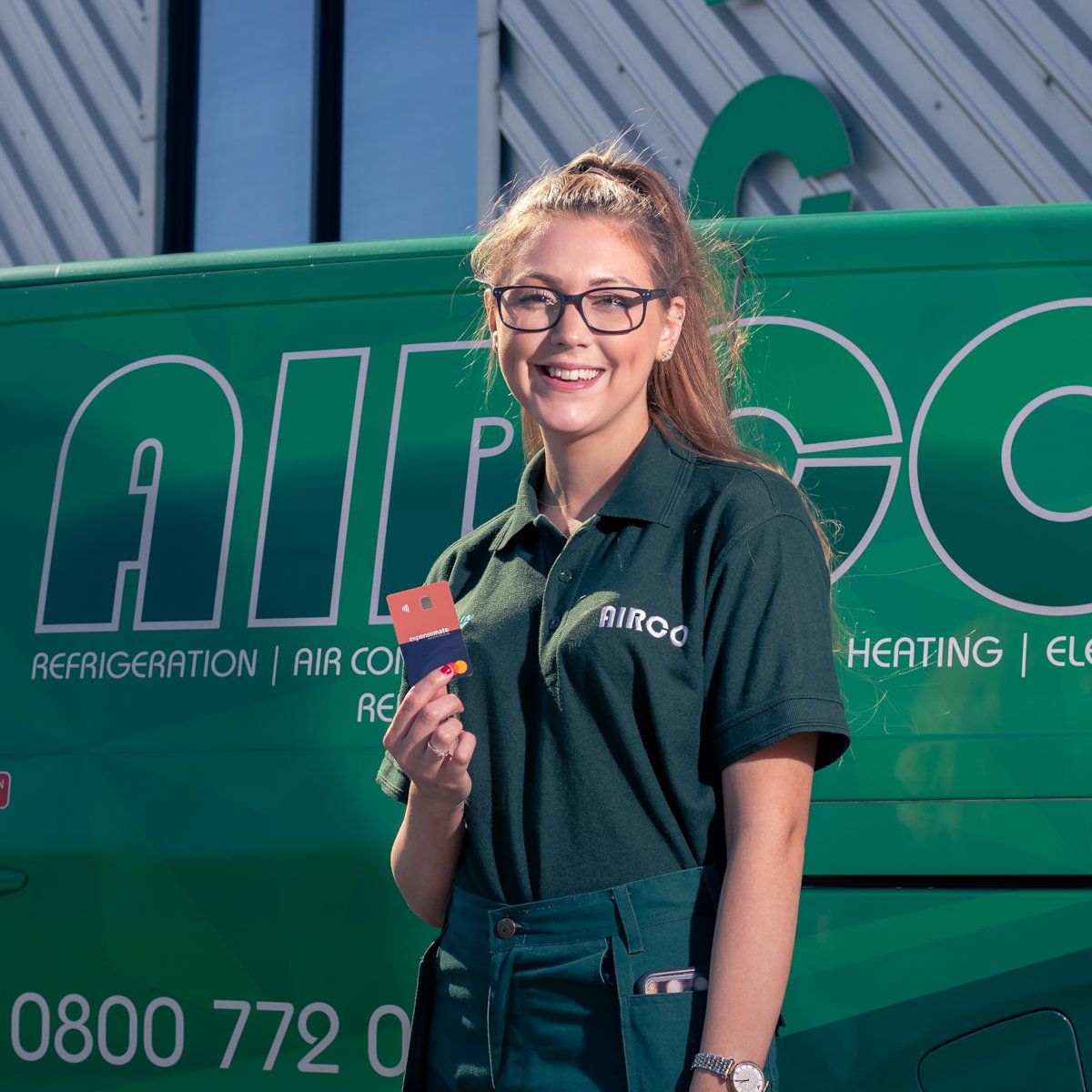 Remember, we want you to experience expense success. If you need support, contact us at support@expensemate.io.