For added protection against fraud when buying online, your Expensemate card might ask you to complete verification steps before payment, known as 3D Secure Authentication.
In this article, we explain what 3D Secure is and what it means for Expensemate cardholders.
What is 3D Secure?
3D Secure, also known as 3DS or 3D Secure Authentication, is a fraud prevention measure used by payment cards to protect you against online fraud.
It works by requesting additional information during the checkout phase of an online purchase, typically after card details have been submitted for payment.
3D Secure with Expensemate
When making an online purchase with Expensemate, you may be prompted to identify yourself to ensure you are the person making the transaction.
3D Secure will activate on all purchases above £100, anything below that amount will depend on other factors such as cardholder behaviour, merchant, risk score etc.
If you transaction is eligible for 3DS authentication, the Mastercard ID Check window will appear shortly after submitting your card details.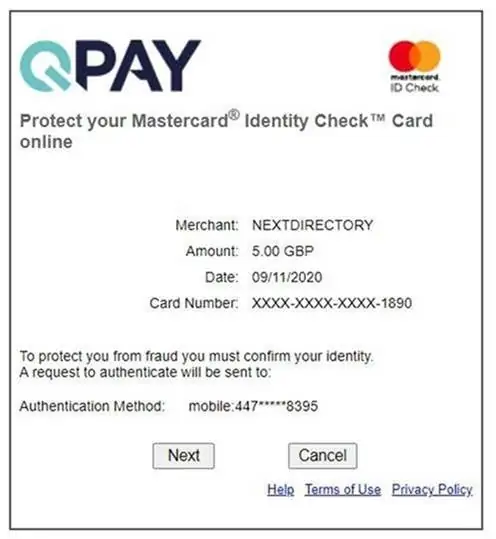 At the same time, you will receive a one-time code via text message, which you are required to input into the 3DS interface.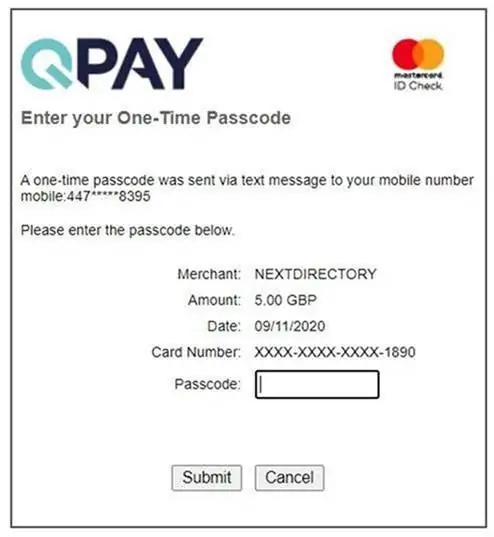 In order for 3D Secure to work, you must add your mobile phone number to your account. Without this information, 3D Secure Authentication will fail and the transaction will not go through.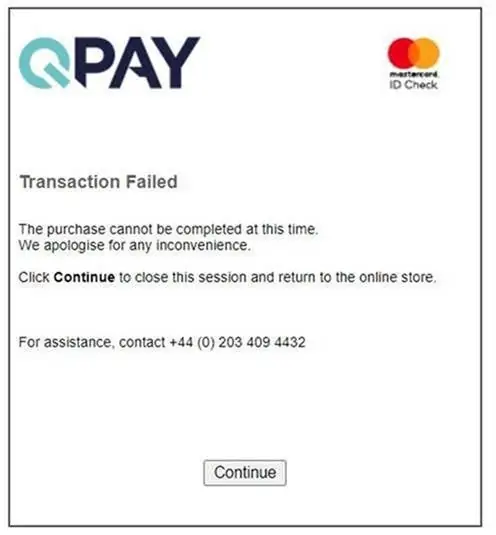 Please note, the 3D Secure engine is constantly learning, so if you regularly use your card at the same merchant, it can automatically approve transactions of that nature without the need for authentication.
How to update your phone number
Adding or updating a phone number in the Expensemate platform is a straightforward task. Simply navigate to the More screen from the Expensemate app menu, tap My Account, add your details, and hit Save.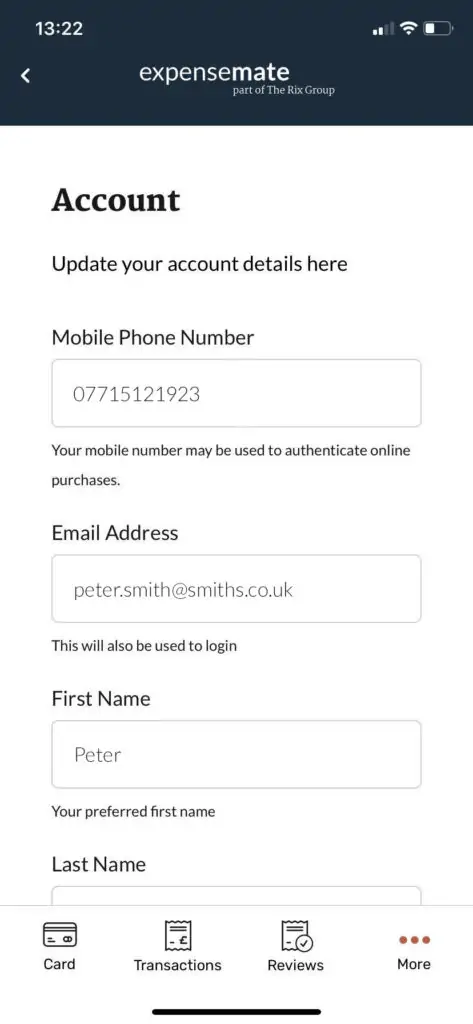 Once complete, you are registered for 3D Secure, and ready to make online purchases.