How often do we wish we had more time? Whether it is more time at the weekend to spend with loved ones, more time to do the things we want to do after work, or even hands clasped in prayer begging for more time to find a late equaliser for your football team? We have all been there!
At the start of the article, the title I had settled on was "Save Time for Your Business". However, I prefer the idea of 'creating' time. Finding additional hours in our week or seeking out extra minutes in the day can be vital for the productivity of your staff whilst enabling a less stressful day at work.
In this article, we will look at how software can create time for your business and how you can free up time that is wasted processing your business expenses.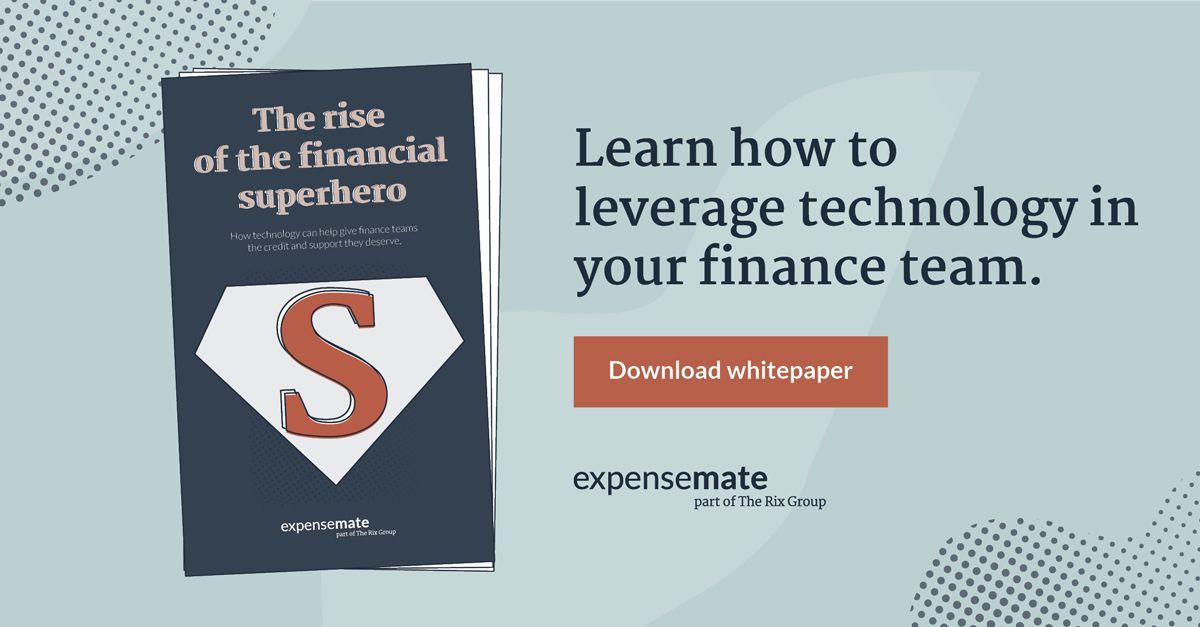 Why create more time for your staff?
I always try and avoid using clichés, but in this instance, I am going to answer using two: "time is money" and "there aren't enough hours in the day".
With the country in the midst of the Coronavirus pandemic, bosses are putting a strain on their staff to get more done. Due to the government Furlough scheme and staff cutbacks, time constraints are at an all-time high.
At the risk of sounding like David Brent from The Office, a happy team is a productive team. Sometimes we overlook how vital a healthy work-life balance is in getting the best out of your staff. Creating time can allow for a less stressful days work, it can mean jobs are complete and done in good time, and focus is maintained.
The marginal gains theory is concerned with small incremental improvements in any process, which, when added together, make a significant improvement. Surely businesses are willing to explore any avenue where they can create extra time for their staff to be more productive? Not only does time allow you to get more done, but it also improves the quality of your output.
How can you improve your tech stack to create more time?
Across all industries, businesses are using software and automation to free up time for staff and their customers. In our industry, the introduction of contactless payments, as opposed to chip and pin, is further proof that time is everything.
Tech stack consideration #1 - Project management tools
In the ever-changing working landscape of working from home, it is vital to have visibility of your team's output and work rate at the touch of a button. Project management tools like Asana, Monday.com, and Teamwork allow management level staff to monitor their team's work. Think of the time it would take to compile a report on emails sent, meetings taken, or phone calls for each member of a ten-person team?
The introduction of project management software into your business processes can really elevate your technology stack.
Tech stack consideration #2 -Marketing software
Continuing to promote your product and market your business in the most cost-effective way is always a high priority, amplified by the inevitable cuts on the marketing budget in these times. Using automation and mass marketing email capability from the likes of Mailchimp, Freshworks or ActiveCampaign enable your creative team to reach out to 100s or even 1000s of businesses at once so they can focus more time on creating the content and campaigns that are going to make your brand stand out.
Tech stack consideration #3 - Customer relationship management (CRM)
In addition, automating low-value sales tasks through a CRM system such as Hubspot, Zoho, and Salesforce can pay huge dividends, as your sales team can spend more time closing deals and less time managing their prospect list.
Tech stack consideration #4 - Job management software
It is important to note, your tech stack doesn't have to be limited to the office, or those who go to work in a suit and tie. In the world of mobile workforces, timesheets, job management, and invoicing can all be done digitally whilst on the job; and sent back to the office or to a customer at the touch of a button. Tools such as JobWatch, Fiix, and eMaint ensure you have no downtime delivering or collecting paperwork from the office. More time to do more jobs.
Now free up time when handling your business expenses
The more expense claims you have, the more people you have dedicating time to process them. As I alluded to earlier, in the world of marginal gains, any additional time spent filling out expense reports is time wasted. So, whether you have one expense claim or a thousand, whether you have one paper receipt or enough to re-write War & Peace – it is still a member of your team's time that could be spent better elsewhere.
Introducing Expensemate into your business could be the most important addition to your tech stack if business purchases are currently giving you headaches.
The app allows front-end staff making purchases to capture receipts digitally, in real-time, doing away with paper receipts and expense claims at the month-end. All the while, the Expensemate portal automates the allocation of tax and nominal codes to transactions before exporting into your accounting software, which significantly reduces the amount of time accounts staff spend processing expenses. We can even automate allocating purchases to job codes for any job management software, along with many other useful features.
In conclusion
Every second counts. Review your tech stack and see how software and automation can create time for staff to be more productive, reduce stress, and have a happier work experience. Time flies!