Understanding where the money is being spent in your business is essential for optimal financial performance. But can you honestly account for every penny of expenditure?
If the answer is no, you could be losing money to inefficient procurement processes or incorrect or exaggerated expense claims.
Learn the steps you can take for better procurement.
In this article, we look at six popular procurement tools that will bring clarity to your spending, helping you to manage cash flow and expenditure more effectively.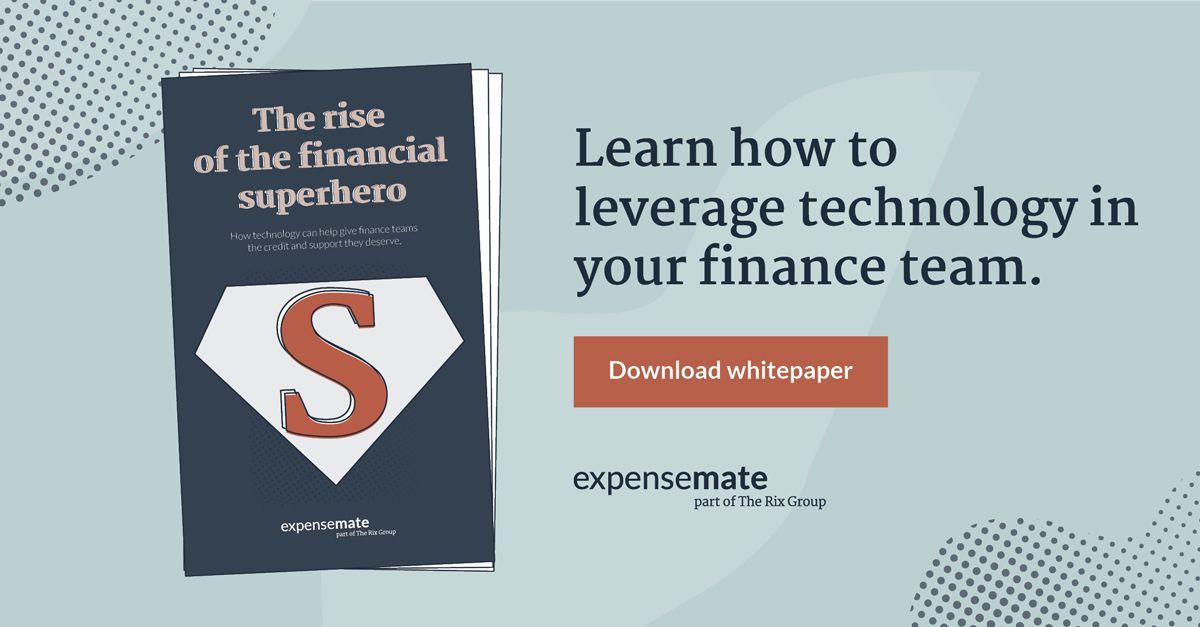 1) Expensemate
Navigating the murky world of employee expenses can be a challenge, especially if you're still using a paper-based system.
Collecting receipts and filling in claim forms impacts employee productivity and waiting for reimbursement can create tensions between staff and management.
Paper systems are also inefficient and open to abuse such exaggerated claims or even claims for personal spend like meals out.
This is where Expensemate comes in.
Expensemate consists of smart Mastercards connected to a digital ecosystem via a mobile app and a central management dashboard. It enables employees to purchase on behalf of the company, managers to approve their transactions in real-time, and accountants to process the collective expenses with maximum VAT reclaim into their favoured accounting software.
The cards can be used everywhere that Mastercard® is accepted however managers can create restrictions to meet the individual expense spend profile of each employee. This level of proactive control mixed with a real-time data feed makes unauthorised spending a thing of the past.
The app captures receipts on the go, liberating employees from the pain of expense reports. Digital receipts are automatically compiled into a central repository of data, creating a seamless journey for finance departments who can save hours processing paper receipts, excel spreadsheets and card statements.
The management portal provides managers and accountants with a new level of insight into company expenditure, as they can review company spending with all transactional data in one place. Perfect for when you're trying to drive cost savings.
Expensemate is the most effective way of putting control over expense spend in the hands of the management while simultaneously empowering the employee.
2) eBuyerAssist
eBuyerAssist is a cloud-based procurement tool that caters to businesses across a wide range of industry verticals.
It features an integrated, modular procurement tool with applications for supplier management, strategic sourcing, warehouse management and contract management. It also includes modules for approvals, purchase orders, budget control, cost accounting, asset management, inventory management, customer order, invoice matching and vendor portals.
One of the most useful features of eBuyerAssist is vendor risk management, which enables users to audit vendors and suppliers to ensure they are adhering to every aspect of regulatory compliance.
eBuyerAssist also offers a reporting engine that allows users to generate custom reports, empowering decision makes to make the best choices for their businesses in the short, medium and long terms.
3) PurchaseControl
PurhaseControl does for purchase orders what Expensemate does for making payments – it simplifies the entire process.
It does this by setting parameters around the different departments in a business. It sets budgets and spend limits, details pre-approved vendors and purchases, and automates the purchasing and procurement process from start to end.
PurhaseControl is a secure, cloud-based solution and as a result, enables full visibility of spend at any time, anywhere, and from any device.
It also eliminates the need for paper documentation with cloud-based document management.
PurchaseControl claims it creates: big savings in time as there is no manual processing of purchase orders, less aggravation as there are fewer irreconcilable orders, and money savings as unapproved purchases become a thing of the past.
4) Gatekeeper
Gatekeeper is an AI-driven contract and vendor management platform that helps you manage the relationship between your company, your employees, and external suppliers.
Gatekeeper provides the tools you need to manage suppliers and contracts in one place via its vendor portal and employee portal.
The vendor portal brings transparency to supplier performance through comprehensive tracking, as well as holding data on issues such as risk management and compliance. Vendors set up their own profiles and input the necessary data at their end, saving your company time.
The employee portal handles employee requests and makes it easier to collaborate with the relevant internal teams such as legal and IT.
Together, this makes the contract and vendor management more transparent and efficient.
5) BusinessBid
BusinessBid is another great tool for SMEs and growing businesses. It simplifies the procurement process via an online dashboard from where all requisitions are managed without the need for emails or paper-based documentation.
BusinessBid's user-friendly interface also makes creating RFx straightforward, complete with questionnaires and pricing sheets that streamline supplier selection, evaluate bidding data, and enable more informed purchasing decisions.
The platform also includes a dedicated eAuction tool to help companies benefit from the cost-savings of reverse auctions while ensuring supplier relationships remain strong.
This in itself makes the platform worth investigating as companies can often save up to 20% on their purchasing by using eAuctions.
6) Oracle Procurement Cloud
Unlike some of the other tools on this list, Oracle Procurement Cloud is full-scale ERP (enterprise resource planning) tool aimed at bigger businesses.
When looking at this end of the procurement solution spectrum, many believe this platform is hard to beat.
Oracle's procurement tools are made up of six capabilities:
Purchasing – automated procurement to payment journey.
Self-service procurement – managing employee requests for goods and services.
Sourcing – creating savings through transparency and reducing negotiation times.
Procurement contracts – streamlining the entire process and ensuring supplier compliance.
Supplier portal – collaborate directly with suppliers.
Supplier qualification management – assessing supplier management and tracking all activities throughout the relationship.
For many SMEs, this level of functionality isn't necessary, but if you're at a stage where robust, comprehensive, and lasting procurement solutions are what you need, Oracle should be top of your list to look at.
Procurement made smarter
Procurement is a multi-faceted and complicated aspect of day-to-day business operations and one, if not properly managed, can take its toll on your cash flow and bottom line.
However, as this list shows, are there tools available that will make the whole process much more transparent, efficient, and easier to manage.
Of course, shifting over to a new way of working can be a large and daunting undertaking, but you don't have to do it all at once.
Instead, why not do it in steps? Start with something easy such as streamlining your employee expenses via Expensemate and see the range of benefits that brings to your business.
Once that's in place, you can move on to tackling your wider procurement strategy and employing the right solution to help your business grow.