The time of the smart fuel card is now. At Expensemate, we empower businesses across the country to purchase fuel at virtually any site globally with just one card for each of their drivers. Gone are the days of drivers' purses filling up with an array of different fuel cards. Now, through Expensemate, business owners can give their drivers just one card each to purchase all their fuel and wider vehicle expenses.
In this blog, we're going to give you some pro-tips on how to use the Expensemate prepaid fleet card and accompanying software for purchasing fuel and other related products and services.
So, whether you're an existing customer or considering our product for the first time, this article will show you how to get the most out of Expensemate so you can start optimising your fleet associated expenses today.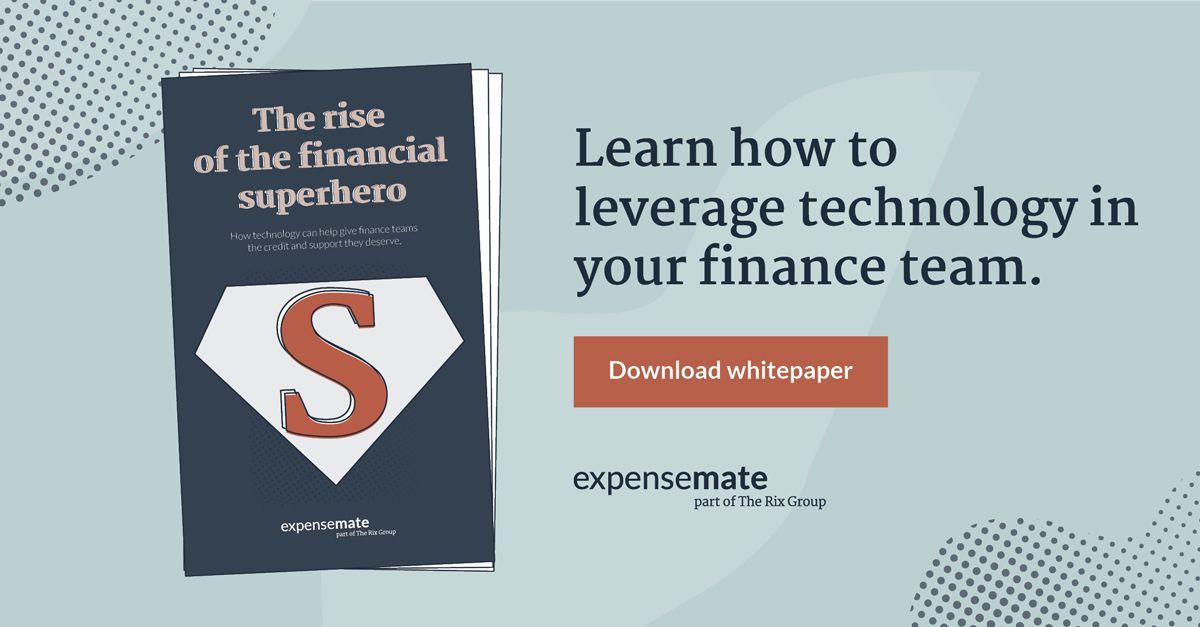 What is Expensemate+?
Expensemate+ is our offering to the fleet market. It is a smart prepaid fleet card for businesses that works just like a prepaid fuel card i.e. it can be used for fuel purchases, but it can also be opened up other vehicle-related costs (such as maintenance or service station expenses).
Unlike traditional fuel cards, however, it doesn't come with any savings against the pump price. But it makes up for that with much greater flexibility (thanks to international fuel site coverage) and a host of other benefits and features such as customisable purchase categories, instant manager approvals, user captured transaction information and, with the prepayment option, minimal acceptance criteria so newer businesses can sign up with no credit checks necessary.
The Expensemate+ card works like any other payment method, except it has the functionality to provide detailed information for fuel-related transactions to help drive fleet efficiencies.
How to use Expensemate: the basics
Armed with an Expensemate+ card, your drivers will use the card for payment, just like they would with any other prepaid fuel card. Immediately at the point of purchase, a push notification will be sent to the driver's phone (via the Expensemate mobile app) notifying them of the purchase and requesting further information.
Upon completion, the user will submit their purchase to the manager who then will be prompted to approve, decline, or request more information.
This added security step empowers a business owner (or fleet manager) to give their team members the autonomy to spend on behalf of the company without the risk of abuse.
Any unauthorised spending will be immediately visible and appropriate action can be taken.
All transaction information will be readily available on the Expensemate Portal where managers can view transactions at user or group level, review historic trends, and set limits or category restrictions.
Using prepaid fuel card data to drive efficiencies
When your drivers submit transaction information within the Expensemate app, they will be prompted to select the appropriate expense category (such as fuel or other vehicle expenses). They can even split the transaction into multiple categories.
From there, concerning fuel purchases, they can include the odometer readings, litres purchased, and a photographed copy of the fuel receipt. They can now responsibly dispose of their paper copy. This information is stored alongside the transaction on in the Expensemate cloud.
The most important and useful data provided by our smart prepaid fleet card is the odometer reading of the vehicles, the litres purchased, and copies of the respective receipts.
Next, we're going to show you how to leverage this information.
Improve your odometer data
Although odometer capture is a widely available feature of fuel cards, with Expensemate the responsibility is on the driver to submit this information, not the cashier.
This might seem like a barrier at a glance, but in fact, it is quite the opposite.
A common pain point experienced by many fleet managers is the inconsistencies of odometer readings found on their fuel card statements. This is simply down to the fact that cashiers have no invested interest to submit this information consistently or correctly.
For example, drivers might not know it by time they've reached the counter or the cashier might have a long queue of customers and skips this section altogether (or worse inputs an incorrect or made up figure).
Correct odometer readings are essential for savvy fleet managers because it helps tackle fraud. By capturing the odometer reading, it allows for a far easier way to view discrepancies in the filling data.
If a vehicle filled up with an initial reading of 1,000 miles, it is very unlikely that two days later the same vehicle will fill up with a reading of 8,000 miles.
This information can be vital in investigating illegitimate use of company fuel cards or vehicles.
Using fuel litre data to drive efficiencies
Capturing litres data is important for two reasons. Firstly, the price per litre can give an accurate representation of how expensive fuel is. If you're looking to make cost savings, this data will prove invaluable.
Perhaps your drivers often fill up at motorway services, which are notoriously expensive. With this information readily available in the Expensemate portal, you will be able to confidently advise drivers to fill up at alternate stations before long journeys, or fill up at supermarket sites, which have considerably better rates!
The litres data, when cross-referenced with your odometer readings, can help determine how many miles you're getting for your money, which can be used to achieve goals for reducing carbon footprints, which in turn will aid in achieving your corporate responsibility goals.
Optimise your bookkeeping with digital receipts
Managing VAT records is an important facet for all businesses. With Expensemate, the information will be available on the management portal, in the cloud, and therefore, eliminating the risk of missing receipts or unnecessary paperwork.
This transaction data can be easily exported into formats required by leading accounting software, significantly aiding the VAT return process.
The receipts also contain all of the necessary information such as site information, litres purchased, prices with and without VAT, which you won't necessarily get with standard fuel card statements.
How to get the most out of your transaction data
There are many ways to make efficiencies with transaction data, and this depends entirely on your company's circumstances, what you're looking to achieve, or what problems or issues you're currently facing with your expenses.
Price is an important aspect for all expenses. Products purchased must be bought with the right intentions and with the right context.
For example, a daily lunch shouldn't really cost more than £10, but if you're having lunch with a potential client, or a new supplier, pushing the boat out a little bit for a treat, is usually acceptable.
The same attitudes can also be applied to fuel. Filling up with premium or performance diesel with every purchase is non-essential for most vehicles and therefore an illegitimate business expense. Identifying and stopping this can prove an incredibly efficient cost-saving measure.
This information is brought to light thanks to the information submitted via the Expensemate mobile app. Drivers are instructed to categorise their expenses, add tags and additional comments to transactions to provide context.
As aforementioned, some fuel stations are more competitive than others. Exclusively filling on motorways is uncompetitive. It would be considerably cheaper to fill before these longer trips in order to receive a more competitive rate.
Inner-city sites or supermarkets can be a great cost-saving alternative to motorway services.
All this information is viewable at the point of approval and in the management portal, so managers can review company-wide spending effectively.
Viewing the transaction data for trends, can also provide valuable insight and help drive performance improvements.
Top tip: Ask yourself, are your driver's transactions all in the same fuel station? – Great, this user is reliable and fills responsibly. Are their transactions sporadic, and national, despite the user only being responsible for a limited geographical location? – It's likely this user might be claiming for fuel they're not entitled to as a business expense.
Reduced administration
Having access to a dashboard, with adjustable card profiles, a list of transactions, quick access to reports and extraction of reports can drastically increase productivity. Reducing time going between two or more systems, and having to request information from providers.
Being responsible and in control of your own expense data will not only provide you with valuable data for making efficiencies but save time performing administration tasks, so you can focus on the things that really count. Empowering your business to success.
To sum up, whatever issues your business is facing, or cost-cutting exercises you're looking to investigate, using Expensemate+ as a prepaid fuel card will provide you with the fundamental tools necessary to run your fleet on a platform which is economical, statistically comprehensive, and above all, easy to use.