To figure out if expense management solutions are for you, it is important to understand what they are and what they do.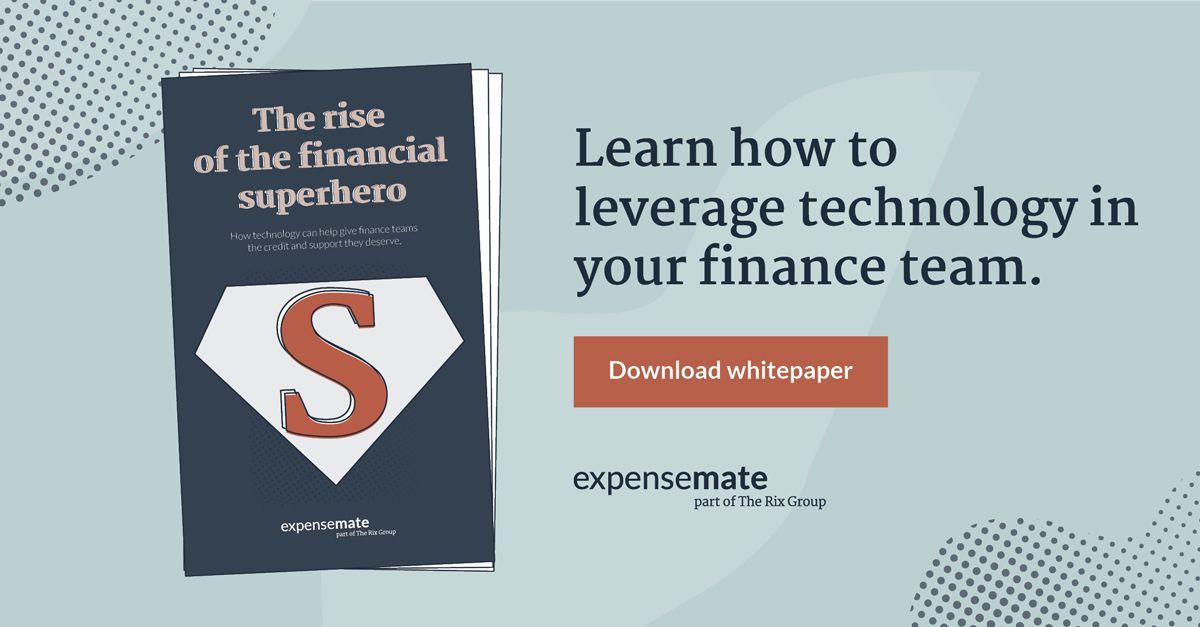 What is an expense management solution?
Expense management solutions come in a variety of formats including software, hardware and systems, allowing you to manage business expenses with significantly less effort.
Depending on the system, you can use it to log employee expenses, generate reports or automate bookkeeping processes.
How can expense management solutions impact my business?
In a world of increasing digitalisation, and automation, expense management is one of the fastest-growing areas in business operations.
Despite their growing use and popularity, expense management solutions are not for everyone. Virtually all expense management solutions come with costs, have at least one interface to learn, and take time to roll out.
If implemented successfully they can help your business save time and money on processes like creating expense reports, track spending, reduce fraud and allow you to reimburse employees faster.
In this article, I will unearth the truth about expense management, if it can save you money and whether expense management solutions are right for you.
Do expense solutions cost money?
One obvious disadvantage of expense solutions is the cost, whilst many expense management systems such as Soldo, Spendesk, and Expensemate include a free trial, the price can be steep if you need a lot of expense cards or features.
The best way to understand how much expense solutions can cost you is to assess what your business needs, what features will benefit your company, and cross-reference your findings with the different expense management options on the market.
How will they impact cash flow?
If you pick an integrated card solution, your cash flow position might be affected as employees will no longer be shouldering business expenses and waiting for reimbursements.
Many businesses ask their employees to cover their expenses, keep their receipts and other documents and then file expense claims every month. Employees often fail to register their spending, lose receipts and forget to fill in their expense forms. In fact, according to a survey by Barclaycard, 48% of employees use their own money to cover business costs without reimbursement.
Making sure employees are reimbursed for their expenses, might seem counterintuitive, but it is a great way to keep your staff happy and productive as they will spend less time worrying about money.
In addition, If you apply for credit with Expensemate, you can maintain a neutral cash flow position by borrowing money until transactions are authorised while receiving all the benefits of an integrated card solution.
How will expense management solutions impact my staff?
One way expense solutions can benefit your business is by saving time and money. It can allow business owners to focus on other things, and it saves finance workers from spending hours registering and calculating expenses.
Automatically tracking expenses and creating reports means that the finance team does not have to chase up receipts and fill in incomplete expense reports. For example, Airco had a 90% increase in receipt capture using Expensemate which allowed the finance team to waste less time and track expenses more effectively.
To put it simply, expense management systems can help businesses save on staff costs, relieve the burden on finance workers and prevent unnecessary losses.
Can I achieve real-time data visibility?
A major advantage is that expense management solutions can allow your business to track overall spending and prevent waste.
Most businesses have a good grasp of their operational costs but less control of their discretionary costs. Expense solutions can help businesses solve or improve their spend controls when it comes to ad hoc expenses, procurer and supplier relations, subscriptions, and travel expenses. This is a common weak area, so expense management solutions have the potential to prevent significant business losses for a lot of companies.
Can expense management solutions reduce fraud?
One great benefit of expense management solutions is that they can help you to avoid credit card fraud, which is a serious problem that affects businesses more than you think.
To learn more about employee fraud, check out our article.
Paper expense reports are too easy to fake. According to UK Finance, businesses lost £374.3 million in the first half of 2020 and expense fraud accounted for a significant proportion of total losses. Beyond that, the Global Payroll Association states that one in 10 UK employees admit to submitting erroneous expenses all the time and one in 5 do so irregularly. This costs the UK economy around £2 billion a year.
Switching to a more fool-proof expense system will help you to both prevent and discourage fraud in your company by allowing you to track and approve expenses in real-time.
Expense management tools take time to rollout
Expense management systems can be intimidating, and a lot of managers and finance workers worry about a potentially difficult rollout process.
Popular expense management tools such as Pleo and Soldo allow you to pay extra for on-site training to help staff get to grips with the new system. Even if you cannot afford on-site training, some expense management packages such as Expensemate provide free training and live customer support as part of their basic packages.
There are also a few things that you can do to help staff members manage the transition. It helps if you set a switchover date so that everyone stays focused on learning the new system and has time to get the help they need. Setting time aside to support staff who are struggling can also help make the rollout process easier.
Is expense management right for you?
In summary, expense management systems are not for everyone. That said, most businesses will save money in the long run if they know what they need and implement expense solutions properly. For example, using Expensemate, Allenby Commercial managed to reduce their bookkeeping administration costs by 80%. More generally, AMI-Partners found that on average small and midsize businesses saved $39,000 annually by automating their expense processes.
To get a sense of how much money expense solutions can save your business, try our savings calculator.