Whether it's fuel, meals, flights, or office supplies, your team needs to buy things to keep the business running smoothly.
And the bigger your organisation grows the more challenging it is to effectively control your team's spending.
So it's crucial to have an effective expense management process in place.
There are multiple parts to it - including how your staff spend, your processes, and your expense policy – so it might feel overwhelming.
But, it's easier than you think, and we're here to prove it. Just keep reading our guide, and you'll see.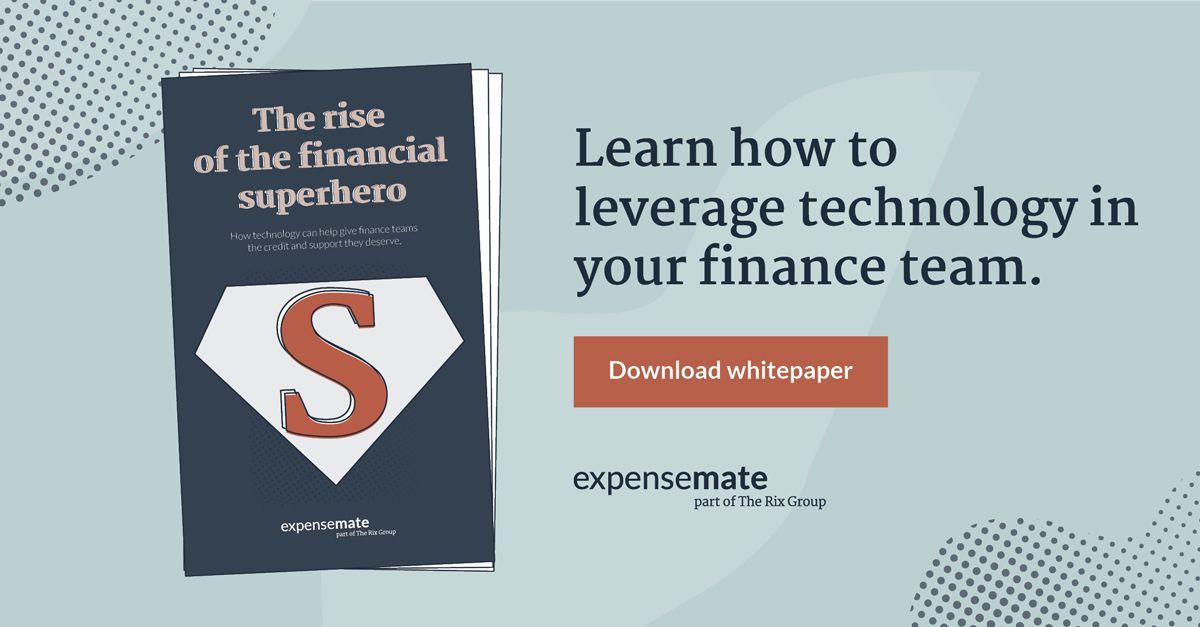 What is expense management?
Expense management is a strategy used by companies to manage the costs employees incur when they pursue business objectives.
An expense management programme will address issues such as payment methods, record keeping, reimbursements, spending rules, and everything in between.
The problem with traditional expense management
Ask a hundred business owners how they handled business expenses, and you'll get a hundred different answers.
But there is a common theme, manual, long-winded processes.
When you break it down, most businesses using manual processes are losing serious money.
It's slow, with multiple workers and processes. It eats into time, wages, and stops your team from doing things that add value to your company.
Let's look at some of the common problem areas facing most businesses.
Expense reports are too slow and unreliable
Traditional expense reports are just not fit for purpose anymore.
They're slow, prone to errors, and usually involve employees spending first before the business reimburses them.
One in five expense reports contains errors, and it takes an average of 18 minutes to correct each one, according to the Global Business Travel Association.
It usually involves moving bits of paper back and forth around the business.
If there's a mistake or a lost receipt, then the employee has to wait longer to get their money back.
Plus, in many organisations it can take up to 8 weeks for employees to be reimbursed.
Paper receipts have a habit of going missing
When you lose a receipt, you can't claim back the VAT.
And people tend to sort their expense reports at the end of the month, so that's plenty of time for things to go missing!
Every time this happens, it costs your business money.
To make matters worse, it's usually coupled with your finance team chasing people for receipts that are long gone.
Shared credit cards offer no accountability
Unless you run a small business with very few people, sharing a business credit card is never a good idea.
But we see it all the time in medium-sized businesses.
The tricky thing is, when you have a big pool of people with access to the same card, there is just no way to keep on top of who spent what and where.
People have a habit of asking for forgiveness over asking for permission.
So even if your policy says that staff should ask before spending, there's no guarantee it's going to happen.
Do you trust your team?
Expense fraud is a major problem.
One in ten UK employees admit to submitting erroneous expenses all the time and one in five do so irregularly, costing the UK economy nearly £2 billion per year, according to the Global Payroll Association.
Whether unruly employees in your business are manipulating receipts, providing wrong receipts, or claiming for products that have been refunded, there are ways to beat the system.
Without a payment method attributable to an individual, or real-time data about their spending activities, it's difficult to know if your employees are behaving themselves.
Reimbursements are killing employee satisfaction
No one should be out of pocket to their employer. Fact.
But sometimes it just can't be avoided, so it's essential to have steps in place to minimise its use and speed up reimbursement.
Research shows, again and again, that employee happiness is positively correlated with productivity.
If you are out of pocket to your boss, are you happy?
Anything that negatively affects employee happiness also has the potential to increase staff turnover.
Hiring, onboarding, training, and lost productivity means that replacing valuable staff is expensive. According to Oxford Economics and Unum the average turnover cost for an employee who earns over £25,000 is £30,614.
Of course, staff aren't just going to leave over one expense dispute. But over time, frustrating processes can increase dissatisfaction and end up costing you later down the line.
And it is not just your current employees you need to worry about. Younger, more technically savvy workers expect more from potential employers. If you don't have modern perks or policies in place, you might struggle to attract the best.
Tactics to improve expense management
There are multiple ways to improve how your business manages expenses.
Create an expense policy
Before you start investing in fancy new expense management products, you need to get your house in order first.
Creating an expense policy is one of the first things you need to consider.
Does your team understand what they can and cannot purchase at work?
Setting simple rules and guidelines can improve your team's buying habits.
Every expense policy is different. Some policies focus purely on costs relating to travel and sustenance, while others govern employee spending as a whole.
A list of allowable expense categories
Payment methods
Record-keeping rules
Reimbursement guidance
Information about disputes
Your policy should reflect your overall company culture and the needs of your business or industry.
If you need some expense policy inspiration, check out our article on company expense policy examples.
We also created a free expense policy template for you to download.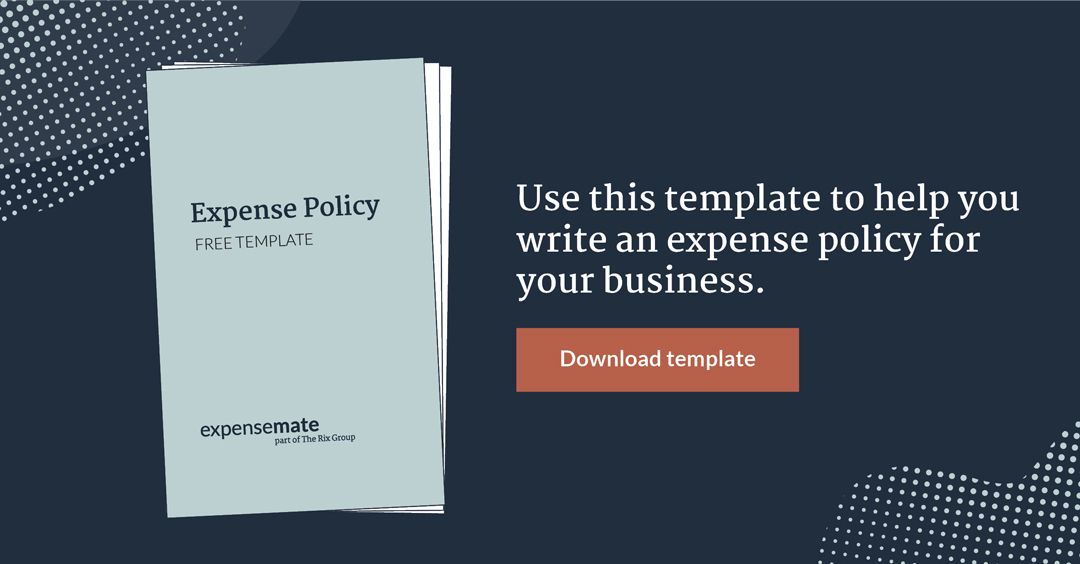 Expense management products
Expense management solutions can be broken down into three categories:
Purchasing cards
Expense tracker software
End-to-end solutions (payment cards connected to software)
Purchasing cards
Purchasing cards (p-cards) are a type of payment card which allow employees to make payments on behalf of their employer.
They have been around for some time and allow staff to make necessary payments at work without dipping into their own pockets.
Unlike a credit card, you can top up your purchasing card as-you-go preventing overspending.
Purchasing cards are generally offered by the big banks and come with limited controls.
For example, with the HSBC purchasing card, you can restrict transactions to approved suppliers or set spending limits. But it can be hard to do this without speaking to an account manager first.
It's not a bad option if you just want a simple alternative to a credit card. But it does lack some of the sophisticated expense tracking functionality that you get with expense management tools.
Expense tracker software
The goal of expense tracker software is to capture more receipts and provide clarity and oversight to management and the finance team.
The great thing about expense tools is that they allow you to avoid mountains of paper receipts as everything is saved to the cloud.
It also saves your employees from filling in their expense reports at the end month.
Expense tracker tools allow finance workers to monitor company spending in real-time. This is super handy for creating up-to-date projections and reducing waste.
As good as tools like Dext and SAP Concur are when used in isolation, they still require your team to spend their own money first. This suits some businesses, but the modern employee expects more from their boss.
Many businesses use purchasing cards alongside expense tracker software. This can work but you'll be paying two subscriptions and using two separate systems to control your cards and capture receipts.
There's also some initial setup work to get the two systems speaking to one another.
End-to-end expense management solutions
End-to-end solutions are essentially purchase cards connected to expense tracker software in one digital ecosystem. In other words, your payment cards and software come from the same provider.
Tools like Expensemate, Pleo and Spendesk, allow to you do more than set limits and restrictions to individual cards.
They notify cardholders when they buy something and prompt them to photograph their receipt and submit it for approval. Which helps to prevent wasteful and fraudulent spending.
In comparison, staff using tracker software must remember to manually log their expenses. And sometimes they forget or fail to do it.
With end-to-end solutions, you don't need to worry about stack compatibility. Your card, be it physical or virtual, will seamlessly link to your expense management platform.
However, in some ways, rolling out an end-to-end solution can be more difficult. You'll need to support staff to use a new payment card and software (usually both a mobile and desktop app).
On the other hand, rolling out a purchasing card and tracker software can be just as tricky as you'll need to teach staff how to link it all together.
To get the most out of an end-to-end solution, check out our article on why expense management systems fail.
Considerations
Whether you want to mix and match product types or go for an all-encompassing solution, there are some considerations you need to think about.
Cashflow
Credit cards aren't ideal, but they allow you to buy now and pay back later which can help you maintain your cash flow position.
End-to-end solutions like Pleo and Spendesk, have some of the best features in the industry, but they don't offer credit. To use them, you'd need to upload a month's worth of funds in advance.
So, if you are spending £100,000 on business expenses every month, switching to an end-to-end platform might not be feasible.
If you're used to the flexibility of credit cards this can be a huge problem.
Expensemate is the only end-to-end expense management platform that offers credit, much like a credit card.
With up to 52 days of credit available, you can enjoy all the benefits of an expense management system and a credit card rolled into one.
Employee take-up
Another thing to consider is employee take-up. If staff don't use your expense management system then you won't get a return on investment.
There are things you can do to increase your likelihood of success. For example, setting a rollout deadline can motivate staff to learn the system. You can also spend time supporting staff who are struggling.
Make sure that you choose an expense management system that is accessible with good customer support. Attend demos and pay careful attention to the interface.
Ask yourself, do staff need extensive training to use the system or is it intuitive? Are faulty entries highlighted and are they easy to fix? Is it easy to link the system and import data into your accounting package?
Cost versus reward
Will you get a bang for your buck? It seems difficult at first glance. But it's only a matter of working out what you spend and mapping your finances over time.
Use our savings calculator, to see how much you could save.
Countless businesses are making serious savings with end-to-end solutions. For example, Allenby Commercial managed to reduce their bookkeeping costs by 80% when they switched to Expensemate. More generally, AMI-Partners found that SMEs saved an average of $39,000 annually by automating their expense processes.
So it is highly likely that you'll get a significant return on investment if you use an end-to-end expense management solution.
You just need to choose the right provider, commit to it, roll it out and take advantage of customer support to make it a success. That's it.
Existing tech stack
Lastly, you'll need to factor in your existing tech stack.
Will your existing tools work with the expense management solution you like?
For example, are your employees able to use process-heavy apps on their smartphones?
Some of our customers gave their employees old mobiles which were incompatible with modern apps.
Another consideration is whether your software tools connect natively with your accounting package.
Although most expense management systems allow you to export data as a CSV file and manually upload it to your accounting software, some tools do this automatically for you. So it's worth consideration.
Use cloud-based accounting tools
If you're looking to take your expense management to the next level, it's best to use cloud-based accounting tools.
Most expense management software relies on the cloud. They have native connections with cloud-based accounting tools so you can seamlessly transfer your expenses into your books without lifting a finger.
They also connect to your bank, so data can flow straight from your bank account and your expense system into your accounting tool.
You'll be able to see your financial position in real-time so you won't need to move financial data around.
There are tons of other benefits too. You'll be able to access your systems anywhere in the world, on any device, without any expensive infrastructure. Plus, multiple users will be able to access your software and collaborate.
Cloud-based accounting tools also automatically update, which saves you even more time.
Unfortunately, nothing is perfect, although cloud-based accounting tools are pretty close. You'll have another subscription to manage, you might have to pay more, and you'll and need a reliable internet connection.
It will also take a little time to link your cloud-based accounting tool to your bank and your expense management system.
Overall, cloud-based accounting tools are a sound investment. They'll level up your expense management and allow you to spend more time on what counts.
Additionally, many businesses find paying a monthly subscription easier than paying a lump sum for a desktop package.
So it's a good idea to consider combining your expense solution with a cloud-based accounting tool.
Next steps
You've made it to the end of our ultimate guide to expense management!
See, that wasn't so bad, was it?
If you're going to take anything away from this article, let it be this. Effective expense management puts your people first.
Whether its tools for your accountants, your managers, or the guys on the shop floor, it's all about empowering your team to spend more time on work that matters.
Regardless of the expense stack you choose, you need expense management products that allow you to make controlled payments and capture transaction data.
We always recommend end-to-end solutions like ours, but you can get the same level of functionality from a combination of other tools. Just do your research and make sure they work together.
If you want to use an end-to-end solution and see if it is right for your business. Try Expensemate for free for 30-days.